What to Wear for Headshots – Guide for Women
I'm confident that you already have a good idea of what to wear for your upcoming corporate headshot session. Nevertheless, I've compiled a few tips to solidify your choices and ensure that you feel and look your best. After all, your headshot is a crucial element of your professional image, and you want to be happy with how you present yourself. Generally, I'd recommend you go with what you would to a client meeting or an interview. And if you're unsure, simply choose an outfit that makes you feel confident and comfortable.
Corporate Culture
In Australia, corporate dress codes can vary depending on the company and industry. However, we generally lean towards a more relaxed and comfortable dress code compared to some other countries. That being said, it's essential to maintain a professional appearance, no matter the workplace. Let's dive into some tips on colours, fit, and dressing for your industry.
Colour
Classic shades like navy, charcoal, and black are always reliable choices. These timeless hues are not only professional but also work well with various skin tones and are easy to pair with other pieces of clothing. Earthy tones, such as olive green, warm brown, or burnt orange, can add warmth and character to your headshot. For those who aren't afraid to make a statement, don't hesitate to choose bold colours. Just ensure that the colours you select complement your skin tone and don't clash with any accessories or backgrounds. While it might be best to avoid bold patterns, subtle patterns and textures can add interest to your outfit without detracting from your look.
Fit
To create an appealing and professional headshot, it's important to focus on the fit and silhouette of your outfit. Choose clothing that feels comfortable and sits well on your body, avoiding overly tight or loose garments that may detract from your appearance. When selecting your outfit, consider your body shape and choose pieces that flatter your figure. Remember, headshots generally capture from the chest up, so concentrate on the neckline and shoulders, as these areas will be most prominent in your image.
Dress for Your Industry
Let your profession guide your outfit choices. Your headshot should accurately represent your industry, showcasing the unique style and sophistication required in your field.
Formal: For formal industries like law, finance, or corporate consulting, conservative and classic attire is best. Consider a tailored suit, blouse, or dress in a neutral or dark colour. Ensure your outfit conveys a polished and professional appearance.
Semi-formal/Business Casual: If your workplace has a more relaxed atmosphere, opt for a semi-formal or business casual look. Tailored trousers, skirts, or dresses in a broader range of colours, combined with a blouse, collared shirt, or stylish knit, work well. Blazers and cardigans can also add a touch of professionalism.
Creative Industries: In creative fields like advertising, media, or fashion, you have more flexibility to express your personality and style. Feel free to experiment with colours, patterns, and textures while maintaining a professional appearance. Keep in mind that your headshot should still represent you as a competent and polished individual, so maintain a balance between creativity and professionalism.
Accessories
Accessories can complete your look and add a touch of personality to your headshot. Opt for pieces that aren't overly distracting or dominating. Simple necklaces, earrings, or watches can be excellent additions to your outfit. If you wear glasses, ensure they're clean and glare-free. If you're unsure whether a particular accessory works, bring it to your shoot, and I can help you decide.
There you have it—a guide to help you feel confident and look your best for your upcoming corporate headshot session. Remember, the key to a successful headshot is feeling great in what you're wearing and presenting yourself in a way that reflects your industry and personal brand. Trust your instincts, choose an outfit that suits your profession and style, and step in front of the camera with confidence.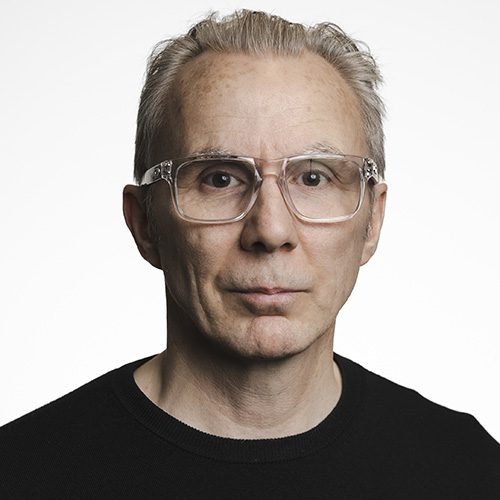 About the author
Gavin Jowitt is an accomplished corporate communications and branding professional with over 30 years of experience as a creative director and photographer. Awarded Australian Commercial Photographer of the Year in 2019, Gavin has built a reputation for delivering high-quality photography that enhances stakeholder communication. Gavin works with a wide array of public and private sector clients providing corporate, industrial, and commercial photography services.