What to Wear for Headshots – Guide for Men
I'm sure you've got a solid idea of what to wear for your upcoming corporate headshot session, but I've put together a few pointers to help you refine your choices and ensure you both look and feel your best. A professional headshot is a crucial element of your professional image, so it's important to make the right impression. As a general guideline, wear what you would to a client meeting or a job interview, and if you're uncertain, just choose something that makes you feel confident and at ease.
Corporate Culture
Corporate dress codes in Australia can vary depending on the company and industry, but generally, our work environment leans more towards comfort and relaxation than that of other countries. That said, it's still vital to maintain a professional appearance in any setting. In this guide, we'll discuss tips on colours, fit, dressing for your industry, and accessorising.
Colour
Classic shades like navy, charcoal, and black are always safe and reliable choices. These timeless colours not only convey professionalism but also work well with a variety of skin tones and can easily be paired with other wardrobe items. Earthy hues, such as olive green, warm brown, or burnt orange, can add a touch of warmth and character to your headshot. For those unafraid to make a statement, opting for bold colours can make a strong impression, but ensure the colours you select complement your skin tone and don't clash with accessories or backgrounds. Steer clear of busy patterns, as they can be distracting and detract from your overall professional appearance.
Fit
Selecting clothing that fits well is a crucial aspect of creating a professional appearance for your headshot. A properly fitted outfit not only looks polished but also helps you feel confident in front of the camera. Ensure that your attire isn't too tight or too loose, as this can impact your overall look. When wearing a tie, make sure the top button of your shirt can be easily done up without the collar digging into your neck. This not only ensures comfort but also adds to the sharpness of your outfit. By focusing on choosing well-fitted clothing, you'll create a refined and professional appearance for your headshot.
Dress for Your Industry
Let your profession guide your outfit choices. Your headshot should accurately represent your industry, showcasing the unique style and sophistication required in your field.
Formal: For formal industries such as law, finance, or corporate consulting, conservative and classic attire is the best choice. Think tailored suits, dress shirts, and ties in neutral or dark colours, ensuring your outfit projects a polished and professional image. If you're unsure whether to wear a tie or not, why not try both options during your shoot? This allows for versatility in your headshot and showcases different aspects of your professional style.
Semi-formal/Business Casual: If your workplace has a more relaxed atmosphere, opt for a semi-formal or business casual look. Tailored trousers and collared shirts in a wider range of colours work well, and consider adding a blazer or sports jacket to elevate your outfit while maintaining a comfortable feel.
Creative Industries: In creative fields like advertising, media, or design, you have more freedom to express your personality and style. Experiment with colours, patterns, and textures while maintaining a professional appearance. Keep in mind that your headshot should still represent you as a competent and polished individual, so find a balance between creativity and professionalism.
Accessories
Accessories can complete your look and add a personal touch to your headshot. Opt for pieces that aren't overly distracting or dominant. Simple cufflinks, ties, or watches can enhance your outfit. If you wear glasses, ensure they're clean and glare-free. If you're unsure whether a particular accessory works, bring it to your shoot, and I can help you decide.
There you have it—a guide to help you feel confident and look your best for your upcoming corporate headshot session. Remember, the key to a successful headshot is feeling great in what you're wearing and presenting yourself in a way that reflects your industry and personal brand. Trust your instincts, choose an outfit that suits your profession and style, and step in front of the camera with confidence. A great headshot can open doors and create new opportunities, so it's essential to put your best foot forward.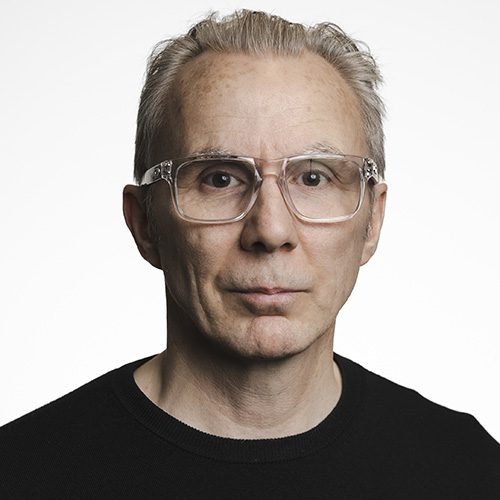 About the author
Gavin Jowitt is an accomplished corporate communications and branding professional with over 30 years of experience as a creative director and photographer. Awarded Australian Commercial Photographer of the Year in 2019, Gavin has built a reputation for delivering high-quality photography that enhances stakeholder communication. Gavin works with a wide array of public and private sector clients providing corporate, industrial, and commercial photography services.