Hair & Makeup Guide for Headshots
I'm sure you already know how to ace your hair and make-up look, but I'd like to share some tips to help you prepare for your upcoming corporate headshot shoot with me. Remember, the goal is to create a stunning and professional visual representation of yourself, which is why I've put together these suggestions for you. Let's get started.
Hair: Embrace your natural style
Choose a hairstyle that highlights your natural texture and captures your personality while still appearing professional. Focus on clean, well-groomed styles that frame your face without being too distracting. For those with long hair, wearing it down in loose waves or a sleek, straight look can be flattering. Shorter hair should be neatly styled, and for those with curly or textured hair, embrace your natural curls while keeping them well-defined and frizz-free. Classic updos like a low chignon or a timeless ponytail can also provide an elegant touch.
Makeup: Enhance your natural features
Aim for a polished make-up look that brings out your natural features without appearing overly dramatic. Start by prepping your skin with a moisturiser and primer. It's a good idea to avoid using sunscreen, as it can cause shine under professional lights. Opt for a medium-coverage foundation that matches your skin tone, but be careful not to go too heavy to prevent caking.
Use a lightweight concealer to cover any blemishes or dark circles, and set your base with a translucent powder to minimise shine. For the eyes, choose neutral eyeshadow shades that complement your skin tone, gently defining your eyes without overpowering them. Lightly apply eyeliner along the lash line and finish with a coat of mascara. Use a brow pencil or powder that matches your natural hair colour to define your eyebrows, making sure they frame your face without dominating your look.
Add dimension and warmth to your face with a soft, matte bronzer or contour powder and a hint of blush on the apples of your cheeks. Finish with a natural, long-lasting lipstick or tinted lip balm in a shade that enhances your natural lip colour. However, if bright red lippy is your signature style, go ahead and rock it with confidence.
Leave it to the pros
Now, for those of you who'd rather leave it to the pros, don't stress – there are several options available. You could book a professional blow dry before the shoot to make sure your hair looks its best. And when it comes to makeup, a visit to a store like Mecca could be just the ticket – their expert makeup artists can help you get the perfect look for your headshot. You could also consider asking me to arrange a hair and makeup artist for the session. This way, you'll have a professional on-site to help you with your look and make any necessary adjustments during the shoot.
By giving some thought to your hair and makeup choices, you can create a captivating corporate headshot that reflects your personal brand and leaves a lasting impression. Just remember that the key is to strike a balance between showcasing your personality and maintaining a polished, professional appearance that highlights your natural beauty. And, of course, if makeup isn't your thing, that's perfectly fine – we'll work together to capture a fantastic headshot that showcases your authentic self.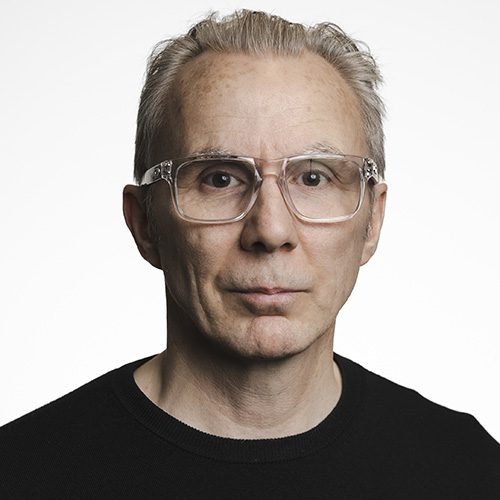 About the author
Gavin Jowitt is an accomplished corporate communications and branding professional with over 30 years of experience as a creative director and photographer. Awarded Australian Commercial Photographer of the Year in 2019, Gavin has built a reputation for delivering high-quality photography that enhances stakeholder communication. Gavin works with a wide array of public and private sector clients providing corporate, industrial, and commercial photography services.