How to Pose for Headshots
I understand how important it is for your corporate headshot to look natural, flattering, and professional. While I'll be guiding you and helping with poses throughout our session together, I've also put together this headshot posing guide to help you feel more comfortable and prepared for your upcoming shoot.
Maintain good posture
Good posture is the foundation of a great headshot. During our session, I'll remind you to stand or sit up straight with your shoulders back, without appearing too stiff. A relaxed, confident posture will make you look more approachable and professional in your headshot.
Angle your body
Facing the camera head-on can sometimes make you look wider or less dynamic. I'll guide you to angle your body slightly away from the camera to create a more flattering silhouette. Keep one foot slightly in front of the other, and gently shift your weight towards your front foot for a more natural, relaxed appearance.
Position your head
Tilting your head slightly can make a big difference in your headshot. During the shoot, we'll experiment with different angles to find the one that flatters you the most.
Use the "turtle" technique
To create a more defined jawline and reduce the appearance of any double chin, use the "turtle" technique. Gently push your forehead towards the camera, elongating your neck while maintaining a natural posture. This subtle movement can have a significant impact on your headshot.
Relax your facial muscles
A natural, relaxed expression is crucial for an authentic and approachable headshot. I'll help you feel at ease during the shoot, ensuring you take deep breaths and avoid holding any tension in your face.
Engage your eyes
Your eyes are the focal point of your headshot, so it's essential to make them expressive and engaging. During the session, I'll help you focus on a point just above or behind the camera lens, making your eyes appear more open and inviting.
What to do with your arms
Finding a natural and comfortable position for your arms can make a significant difference in your headshot. During our session, we'll try a few options to find the one that works best for you. If you have pockets, placing your hands in them can create a relaxed look and set your shoulders back. Alternatively, you can bring your hands gently together with your elbows at a 45-degree angle, which can also help set your shoulders back and create a confident appearance.
Open communication
As your photographer, I'm here to help you achieve the best results in your headshot. Don't hesitate to ask for feedback or suggestions during the shoot. Maintaining open communication is key to creating an image that you're proud of.
Practice beforehand
Before our session, I recommend spending some time in front of a mirror, experimenting with different poses and facial expressions. This will help you become more comfortable with your angles and expressions, making the process smoother on the day of the shoot.
By following these posing tips and working together during your headshot session, we'll create a professional and captivating image that leaves a lasting impression. Remember, the key is to strike a balance between showcasing your personality and maintaining a polished appearance that highlights your natural features.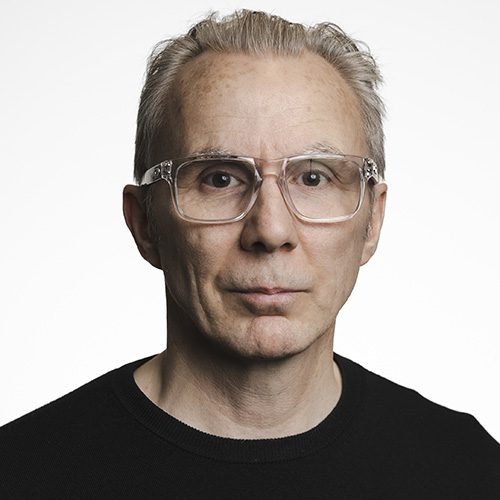 About the author
Gavin Jowitt is an accomplished corporate communications and branding professional with over 30 years of experience as a creative director and photographer. Awarded Australian Commercial Photographer of the Year in 2019, Gavin has built a reputation for delivering high-quality photography that enhances stakeholder communication. Gavin works with a wide array of public and private sector clients providing corporate, industrial, and commercial photography services.