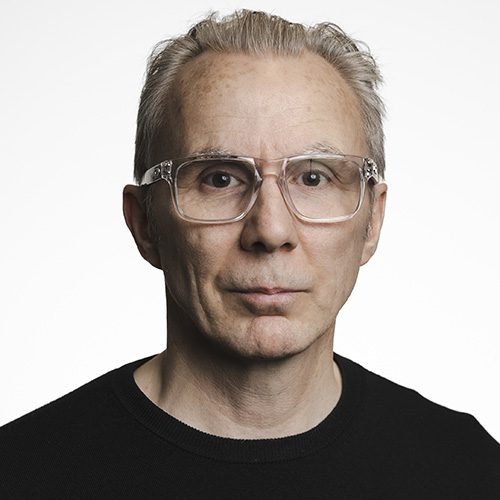 Shooting The Breeze is a photography blog by Gavin Jowitt, an award-winning Sydney-based photographer, offering valuable articles and advice on corporate, industrial, and architectural photography; life and photography in Sydney; and running a successful photography business.
Guide to organising corporate headshots for your business in Sydney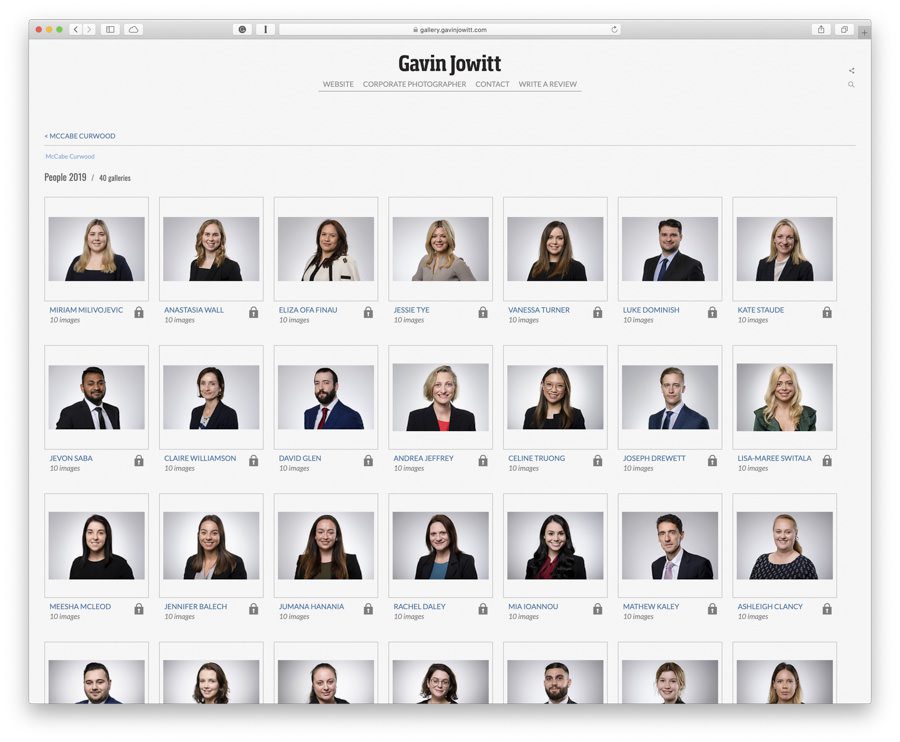 Organising corporate headshots for your team can be a daunting task, especially when you're tasked with coordinating schedules, finding the right photographer, and ensuring a seamless experience for everyone involved. But fear not! I'm here to help you navigate the process and make it as smooth as possible. In this comprehensive guide, I'll cover everything you need to know to organise corporate headshots for your business in Sydney, from choosing the right photographer to coordinating the shoot and preparing your team.
The first step in organising corporate headshots is finding the right photographer for your needs. Here are a few tips to help you choose the perfect corporate headshot photographer in Sydney:
Check their portfolio: Make sure the photographer's style aligns with your business image and they have experience working with clients in your industry.
Transparent pricing: Look for a Sydney photographer who offers clear, straightforward headshot pricing packages to avoid any hidden surprises.
Availability: Check that they can complete the headshot in the required timeframe.
Choosing the Ideal Location for Your Team's Headshots
The location of your team's professional headshots plays a crucial role in ensuring a consistent and professional look. Some popular background options include an out-of-focus office environment, a plain wall, a textured feature wall, or a view from a window. Discuss the options with your chosen photographer and consider the best setting for your industry and team. If nothing is suitable at your location, some photographers can bring a plain white background to the shoot. Whatever your background preferences, discussing the options beforehand is important to ensure that your headshot aligns with your industry and presents your team in the best possible light.
Scheduling the Corporate Headshot Session
Coordinating schedules can be one of the most challenging aspects of organising a team headshot session. To make the process easier, consider the following:
Group availability: Find a date and time that works for the majority of your team members. If you have a big team (more than 25 people), it might help to schedule two sessions a week or so apart to accommodate everyone's availability.
Allow for setup time: Remember that your photographer will need around 30 minutes to set up their professional lighting and equipment.
Allocate individual time slots: Schedule around 10 minutes per person for the photographer to capture each team member's best possible headshot.
Some photographers offer online headshot booking to help streamline the scheduling process.
Preparing your team members in advance is essential to ensure a successful corporate headshot session. Share the following tips with them:
Managing the Shoot and Post-Production
Once the corporate headshot session is underway, ensure that everything runs smoothly by:
Staying organised: Have a list of team members and their scheduled time slots handy to ensure everyone is present and ready for their turn.
Providing support: Be available to answer any questions or concerns your team members may have during the shoot.
Following up on image delivery: After the shoot, keep in touch with your photographer to ensure the timely delivery of your team's headshots. Most photographers aim to deliver final images via an online gallery within 5-7 business days of the shoot. If you need your images sooner, discuss expedited delivery options with your photographer.
Organising corporate headshots for your business in Sydney can be a manageable task. By following the steps outlined in this guide, you can ensure a successful and stress-free experience for your team. From choosing the right Sydney photographer and location to scheduling the shoot and preparing your team, each step plays a crucial role in capturing professional, high-quality headshots that accurately represent your business and team members.
About the author
Gavin Jowitt is an accomplished corporate communications and branding professional with over 30 years of experience as a creative director and photographer. Awarded Australian Commercial Photographer of the Year in 2019, Gavin has built a reputation for delivering high-quality photography that enhances stakeholder communication. Gavin works with a wide array of public and private sector clients, guiding them in creating versatile photography libraries while offering extensive corporate, industrial, and commercial photography services throughout Australia.