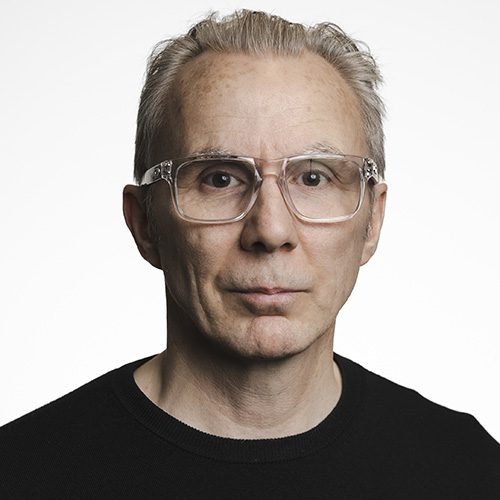 Shooting The Breeze is a photography blog by Gavin Jowitt, an award-winning Sydney-based photographer, offering valuable articles and advice on corporate, industrial, and architectural photography; life and photography in Sydney; and running a successful photography business.
What to wear for corporate headshots – a style guide for men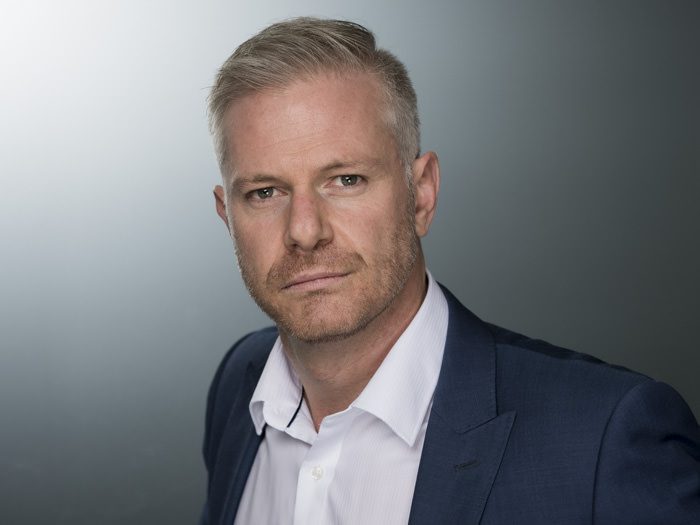 As a corporate photographer, I understand that a polished, professional, and captivating image is essential for the contemporary man navigating the corporate realm. In a world where personal branding is king, a powerful headshot can be a career-defining asset. Curating the ideal ensemble for your professional headshot session may seem daunting, but fear not; this complete guide is here to illuminate the path to selecting the quintessential outfit that perfectly embodies your professional persona.
The industry-inspired ensemble
Allow the nuances of your profession to dictate your sartorial choices. Your headshot should truly reflect your industry, highlighting your unique style and sophistication. As a rule of thumb, ponder what you would don for an imperative client meeting or high-stakes interview. A tailored suit may be the ultimate choice for those in finance or law, while a more relaxed, yet undeniably polished outfit may be the go-to for creatives.
Timeless elegance
When assembling your headshot wardrobe, opt for garments that exude an air of classic sophistication, ensuring your character takes centre stage. Focus on attire that will maintain its appeal for years to come, avoiding overly fashionable or bold patterns. A structured blazer, impeccably paired with a crisp shirt or tailored trousers, conveys a sense of confidence and poise. Choose attire that complements your professional image and instils a sense of self-assuredness.
The perfect fit
A flattering fit is crucial in crafting a confident business headshot. Make certain your garments accentuate your physique and showcase your best features. Ensure your suit jacket isn't too tight or too loose, and that your shirt collar fits comfortably around your neck. Remember, comfort is key; feeling at ease in your ensemble will ensure your natural charisma shines through in your photographs.
Mastering the colour palette
Selecting the ideal colour scheme for your headshot is a fine art. Steer clear of excessively bright hues, which can detract from your visage. Instead, embrace solid, neutral tones such as navy, grey, white, or black – classic colours that convey an aura of professionalism. For those desiring a subtle splash of colour, consider hues like burgundy, emerald green, or deep purple.
Patterns and textures
While bold patterns should be avoided, subtle patterns and textures can infuse your outfit with a touch of intrigue without detracting from your refined countenance. A shirt adorned with a delicate print or a textured blazer can add a tasteful flourish to your ensemble. Remember to keep it effortlessly debonair and elegant.
Accessorising with finesse
The right accessories can elevate your headshot from the realm of the ordinary to the extraordinary. Select pieces that harmonise with your attire without overshadowing your features. Classic cufflinks, a minimalist tie clip, or a slim leather belt are ideal. Avoid ostentatious or oversized pieces that may divert attention from your professional charm. In recent years, ties have become less common in many professional settings, especially outside strictly formal industries. However, they can still be a great addition to your corporate headshot if they suit your industry and personal style. Consider bringing a tie along as an option, even if you don't wear one every day.
A grooming masterclass
The perfect headshot calls for a harmonious balance between grooming and wardrobe. A clean-shaven or well-groomed beard is key, while hair should be styled neatly. To ensure a fresh and tidy appearance, schedule a haircut a couple of days in advance of your headshot session. This allows for any minor adjustments to settle while still maintaining that crisp, well-groomed look.
The art of options
Finally, if in doubt, arrive for your headshot session with options. This foresight allows for flexibility in your final look and ensures you have a backup plan should your initial choice not be as dashing as anticipated. Coordinate your ensembles in advance, eliminating any last-minute sartorial dilemmas on the day of your shoot.
Dressing impeccably for your corporate headshot is an essential element in creating a striking and enduring professional image. By considering your industry, embracing classic styles, prioritising fit and comfort, and paying close attention to colour, patterns, textures, and accessories, you'll be poised to capture the perfect headshot. Remember, your professional headshot is a visual testament to your personal brand; ensure it aligns seamlessly with the professional persona you aspire to project.
A captivating corporate headshot can open doors and create boundless opportunities for career advancement and success. With the perfect attire, an accomplished corporate photographer, and a healthy dose of confidence, your headshot will showcase your professionalism and help you make your mark in the world of business. So, embrace your inner dandy, dress to impress, and prepare to dazzle in your corporate headshot session.
About the author
Gavin Jowitt is an accomplished corporate communications and branding professional with over 30 years of experience as a creative director and photographer. Awarded Australian Commercial Photographer of the Year in 2019, Gavin has built a reputation for delivering high-quality photography that enhances stakeholder communication. Gavin works with a wide array of public and private sector clients, guiding them in creating versatile photography libraries while offering extensive corporate, industrial, and commercial photography services throughout Australia.