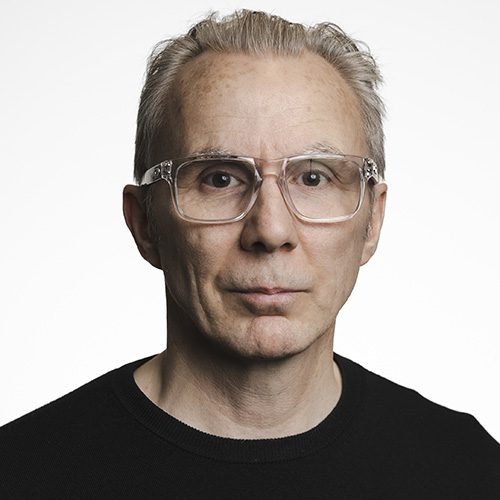 Shooting The Breeze is a photography blog by Gavin Jowitt, an award-winning Sydney-based photographer, offering valuable articles and advice on corporate, industrial, and architectural photography; life and photography in Sydney; and running a successful photography business.
George Street Plaza and Community Building
As I passed by the newly completed George Street Plaza and Community Building this week, I couldn't resist snapping a photo with my phone. This extraordinary public space is a harmonious blend of Indigenous inspiration and contemporary design, brought to life by the exceptional talents of renowned Ghanaian-British architect David Adjaye and Australian Indigenous artist Daniel Boyd.
Amidst the relentless pace of the city centre, the George Street Plaza and Community Building provides a much-needed oasis for its urban dwellers. The defining feature of the space, a large perforated steel canopy suspended from beams, shelters both the plaza and the building. As sunlight filters through the canopy's intricate perforations, a captivating pattern of light and shadow dances across the surface below, evoking a sense of tranquillity and wonder.
This architectural gem is deeply rooted in the Indigenous heritage of coastal Sydney. By incorporating elements of Aboriginal culture, architecture, and placemaking, Adjaye and Boyd have created a space that resonates with the Eora origins while fostering discourse on the intricate relationship between colonizers and Indigenous communities.
The community building, with its simple pitched roof inspired by early settlers' houses, stands as a testament to this cultural reconciliation. Inside, the wood-panelled, flexible space adapts effortlessly to the evolving needs of the community, offering an inviting venue for connection, reflection, and rejuvenation.
The George Street Plaza and Community Building is a visually stunning and engaging experience, with its minimalist structure, bold canopy, and play of light. The project serves as a reminder of the potency of art and design in bridging cultures and fostering understanding. In a rapidly evolving world, spaces like these are essential for facilitating connections, promoting dialogue, and nurturing a sense of belonging.
The George Street Plaza and Community Building leaves a lasting impression as a beacon of sustainable, inclusive public spaces that embrace diverse cultural heritage. As Sydney continues to unveil architectural marvels, the city's residents can look forward to further explorations of form, function, and beauty that redefine the urban landscape.
With its serene atmosphere and artful blending of cultural influences, the George Street Plaza and Community Building is a must-see for anyone seeking inspiration and solace in Sydney's bustling heart.
About the author
Gavin Jowitt is an accomplished corporate communications and branding professional with over 30 years of experience as a creative director and photographer. Awarded Australian Commercial Photographer of the Year in 2019, Gavin has built a reputation for delivering high-quality photography that enhances stakeholder communication. Gavin works with a wide array of public and private sector clients, guiding them in creating versatile photography libraries while offering extensive corporate, industrial, and commercial photography services throughout Australia.