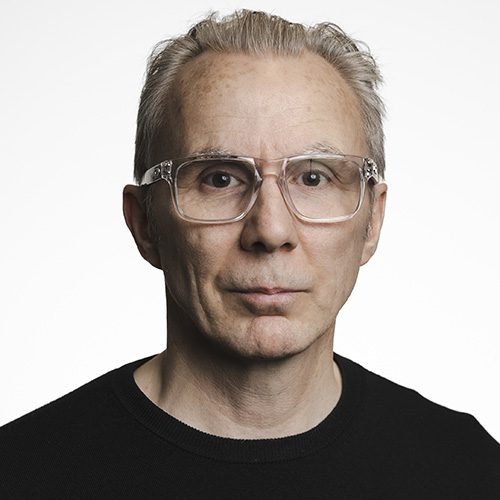 Shooting The Breeze is a photography blog by Gavin Jowitt, an award-winning Sydney-based photographer, offering valuable articles and advice on corporate, industrial, and architectural photography; life and photography in Sydney; and running a successful photography business.
Building Construction in Sydney CBD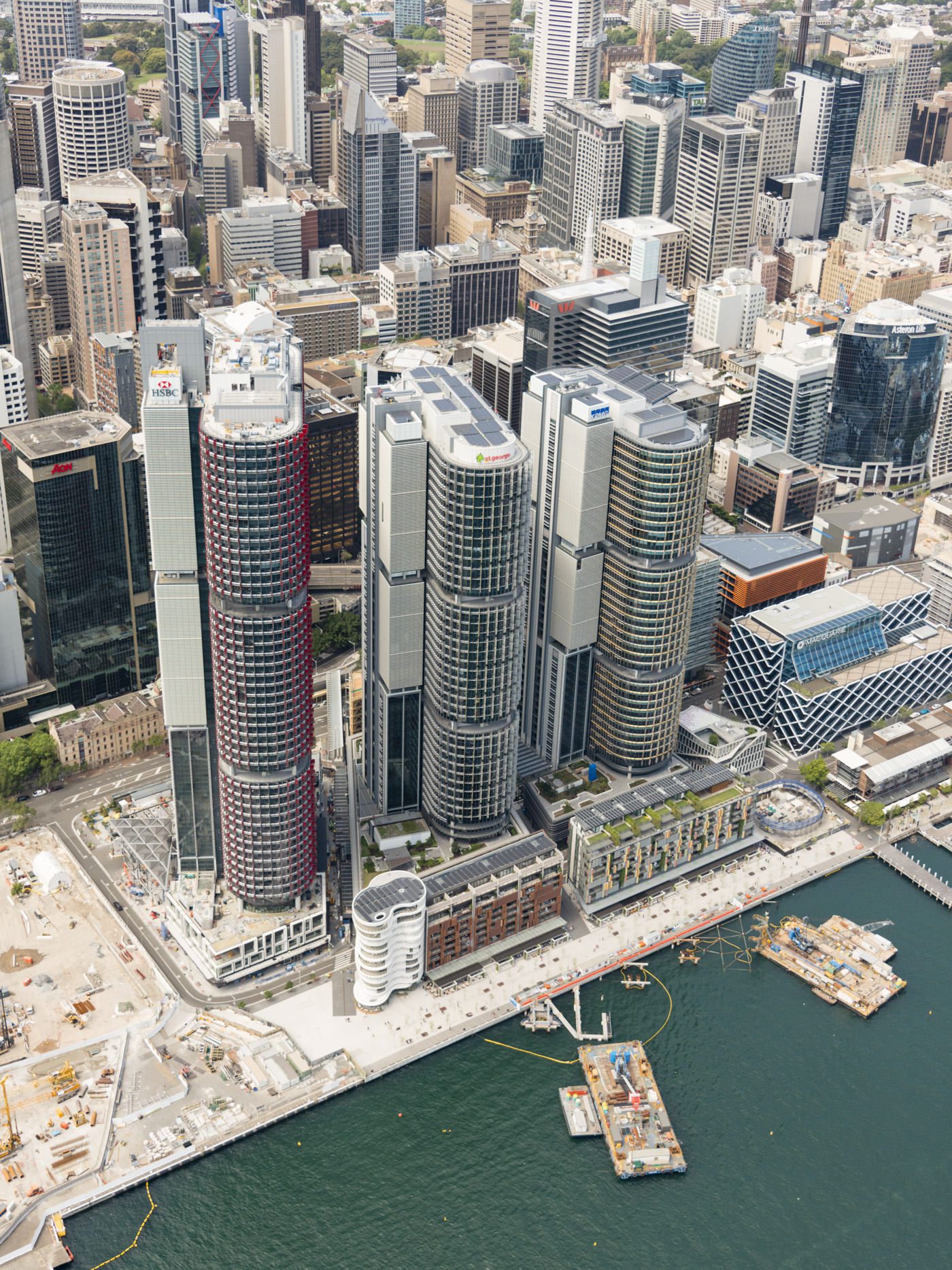 A New Era of Office Building Construction Unfolds in Sydney CBD
Sydney's Central Business District is experiencing a renaissance as innovative office spaces attract global companies and reshape the city's skyline.
The skyline of Sydney's Central Business District (CBD) is evolving as never before. Amidst a global shift towards remote work and flexible working arrangements, the construction of new office buildings in the heart of Australia's largest city has continued unabated. Driven by a combination of increasing demand from multinational corporations, innovative architectural designs, and a commitment to sustainability, Sydney CBD's office space landscape is setting new benchmarks for modern workplaces.
Demand for Premium Grade Office Space
As the world recovers from the economic impact of the COVID-19 pandemic, several multinational companies have expanded their operations, seeking premium grade office spaces in strategically located business districts. Sydney CBD's prime location and world-class infrastructure make it a sought-after destination for these global giants. In turn, developers have responded by constructing office buildings that cater to their needs, incorporating state-of-the-art technology, flexible workspaces, and amenities that foster collaboration and innovation.
Architectural Innovations
New office buildings in Sydney CBD are pushing the boundaries of architectural design. From the iconic Circular Quay Tower, designed by Foster + Partners, to the Quay Quarter Tower, a masterpiece by 3XN Architects, these buildings are more than just workplaces; they are works of art that elevate the city's skyline to new heights.
These structures incorporate cutting-edge design principles and materials that not only enhance the aesthetic appeal but also improve the overall functionality of the spaces. Biophilic design elements, such as green walls and rooftop gardens, are a key feature in many of these buildings, fostering a connection between occupants and the natural environment. Such design innovations are not only visually striking, but they also contribute to increased productivity and well-being among employees.
Embracing Sustainability
In line with global trends, the construction of new office buildings in Sydney CBD is focused on creating sustainable workplaces that minimize their environmental footprint. Developers are committed to achieving high Green Star ratings, an Australian rating system for sustainable buildings, which measures a range of factors, including energy and water efficiency, indoor environment quality, and materials used.
One notable example is the 6 & 8 Parramatta Square project, developed by Walker Corporation. This building achieved a 6 Star Green Star Design rating and is targeting a 5.5 Star NABERS Energy rating. These ratings are a testament to the project's commitment to energy efficiency, reduced water consumption, and the use of sustainable materials.
Adaptive Workspaces
The design of modern office spaces in Sydney CBD has been heavily influenced by the need for flexible and adaptive working environments. New office buildings are being constructed with multi-functional spaces that can easily be reconfigured to meet changing requirements. In addition, co-working facilities are becoming increasingly popular, providing a range of services to businesses that require short-term, flexible office solutions.
The Impact on Sydney's Economy
The construction of new office buildings in Sydney CBD is having a positive impact on the city's economy. These projects have created thousands of jobs in the construction sector, as well as related industries such as architecture, engineering, and consulting. Once completed, these buildings will accommodate a significant number of employees, further stimulating the local economy through increased demand for goods and services.
Infrastructure and Connectivity
The construction boom in Sydney's CBD goes hand-in-hand with significant investments in infrastructure and connectivity. As a growing number of companies establish their presence in the city, the demand for efficient public transportation, road networks, and digital infrastructure is on the rise. The New South Wales government has responded to this demand by investing in key projects, such as the Sydney Metro, WestConnex, and the Western Harbour Tunnel, all of which will enhance the city's connectivity and bolster its status as a global business hub.
Moreover, the emphasis on digital connectivity within these new office buildings cannot be overstated. Seamless, high-speed internet access and advanced telecommunication systems are integral to the operations of modern businesses. Developers have recognized this need and are incorporating state-of-the-art digital infrastructure into their projects, ensuring that Sydney CBD remains at the forefront of technological advancements.
Attracting Global Talent
The transformation of Sydney's CBD and the construction of innovative office spaces have had a profound impact on the city's ability to attract top talent from around the world. A vibrant and modern business district, coupled with the city's renowned lifestyle, has made Sydney an increasingly attractive destination for skilled professionals.
In turn, this influx of talent has further stimulated the city's economy, as highly skilled workers contribute to the growth and development of businesses, industries, and research institutions. This virtuous cycle of growth and talent attraction is helping to solidify Sydney's position as a major player on the global stage.
The Future of Sydney's Office Spaces
As the construction boom in Sydney CBD continues, it is important to consider the future direction of office spaces within the city. The global shift towards remote and flexible work arrangements has necessitated a reimagining of the traditional office environment. Developers and architects must continue to innovate and adapt to the changing needs of businesses and employees, ensuring that Sydney remains a leader in office space design.
In the coming years, we can expect to see a greater emphasis on creating office spaces that prioritize employee well-being, collaboration, and adaptability. The integration of smart technology, such as IoT devices and AI-driven systems, will become increasingly prevalent, allowing for the efficient management of resources and improved decision-making within the workplace. Additionally, the commitment to sustainability and reducing the environmental impact of office buildings will remain a central focus for developers and architects alike.
Sydney's CBD is undergoing a remarkable transformation, driven by the construction of new, cutting-edge office buildings. These innovative structures are reshaping the city's skyline and setting new standards for architectural design, sustainability, and workplace functionality. As Sydney continues to attract multinational corporations, global talent, and investment, the city is well-positioned to strengthen its reputation as a leading business destination on the world stage. The ongoing evolution of the city's office spaces will undoubtedly play a crucial role in securing Sydney's future as a thriving, dynamic, and sustainable global city.
About the author
Gavin Jowitt is an accomplished corporate communications and branding professional with over 30 years of experience as a creative director and photographer. Awarded Australian Commercial Photographer of the Year in 2019, Gavin has built a reputation for delivering high-quality photography that enhances stakeholder communication. Gavin works with a wide array of public and private sector clients, guiding them in creating versatile photography libraries while offering extensive corporate, industrial, and commercial photography services throughout Australia.