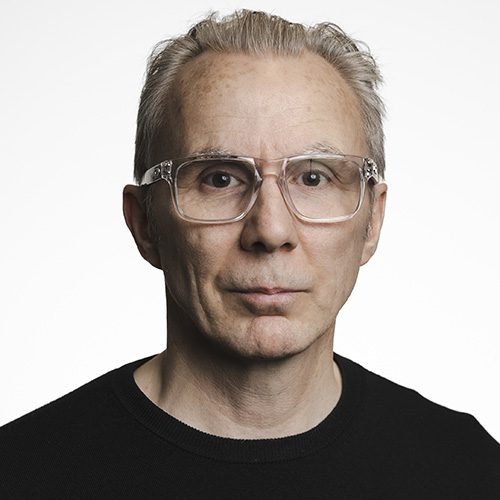 Shooting The Breeze is a photography blog by Gavin Jowitt, an award-winning Sydney-based photographer, offering valuable articles and advice on corporate, industrial, and architectural photography; life and photography in Sydney; and running a successful photography business.
Sydney's Pharma and Med-Tech Boom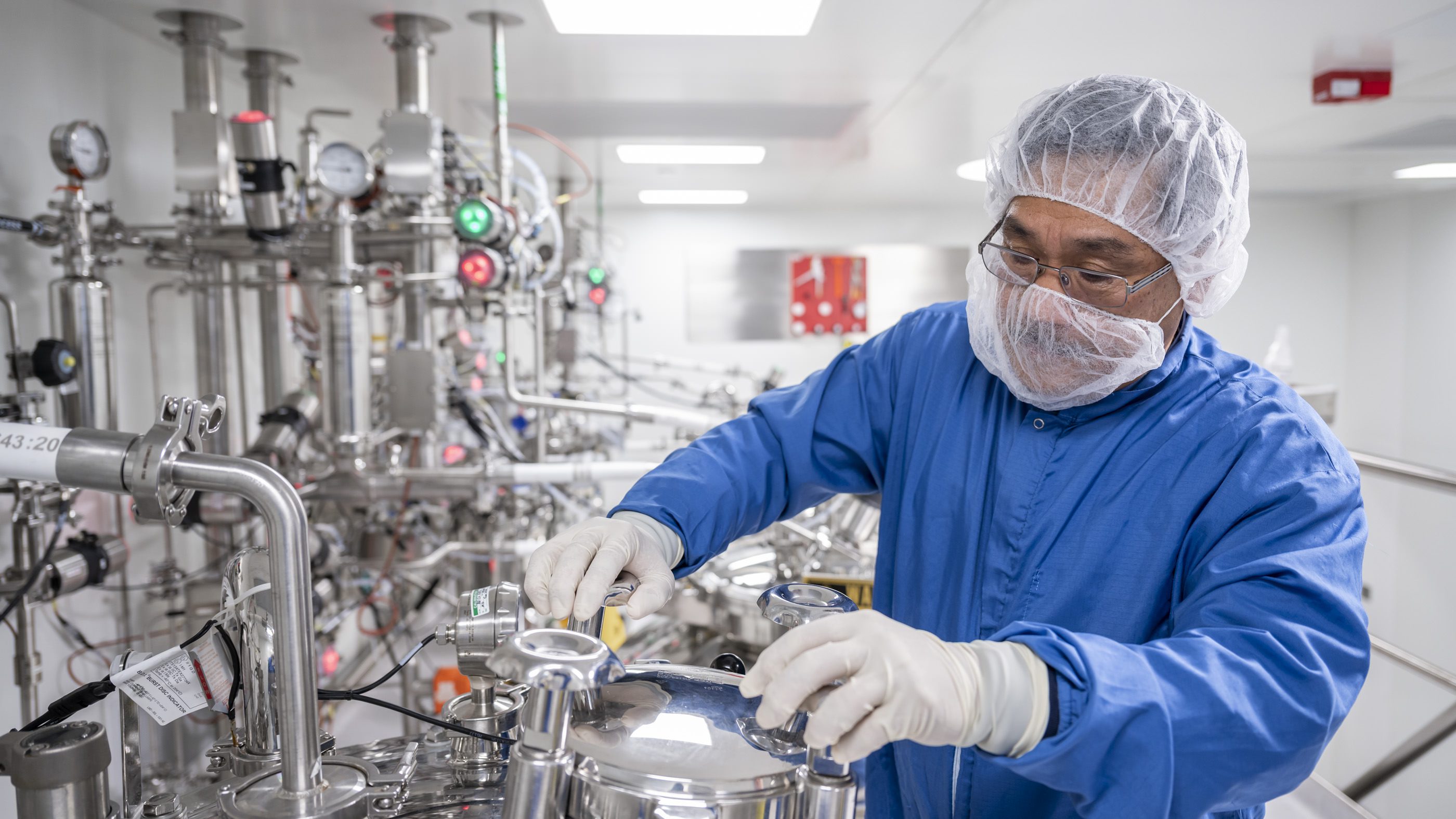 Sydney's Pharma and Med-Tech Boom: A Pioneering Force for the Future
The Harbour City's meteoric rise in the pharmaceutical and medical technology sectors is shaping the future of healthcare and the global economy.
Sydney, the capital of New South Wales and Australia's largest city, has long been a hub for culture, tourism, and finance. However, in recent years, the city has been undergoing a metamorphosis, emerging as a key player in the pharmaceutical and med-tech sectors. This transformation has been driven by ground-breaking research, innovation, and a supportive ecosystem that fosters collaboration and growth.
In this in-depth article, we explore the burgeoning pharma and med-tech landscape in Sydney, delving into the factors that have contributed to its success, the challenges faced, and the exciting future that lies ahead for the city and its stakeholders.
The Rise of Sydney's Pharma and Med-Tech Industry
A confluence of factors has spurred the growth of the pharmaceutical and med-tech sectors in Sydney. The city boasts a wealth of world-class research institutions and universities, such as the University of Sydney, the University of New South Wales, and Macquarie University. These institutions have become breeding grounds for cutting-edge research and have fostered the development of a skilled workforce, which has been pivotal in attracting global investment.
Moreover, the Australian government has been instrumental in creating a favourable environment for the industry. Through initiatives like the Medical Research Future Fund (MRFF) and the Biomedical Translation Fund (BTF), the government has injected substantial capital into the sector. This has resulted in an influx of start-ups and the rapid expansion of existing companies, spurring the growth of a vibrant and competitive ecosystem.
Collaboration and Innovation: Sydney's Secret Sauce
Sydney's success in the pharma and med-tech industries can also be attributed to a culture of collaboration and innovation. The city is home to numerous incubators and accelerators, such as Cicada Innovations, The Actuator, and The Sydney Startup Hub. These organisations provide the necessary resources, mentorship, and networking opportunities for start-ups and entrepreneurs to thrive.
This collaborative spirit extends to established companies as well. For instance, the Westmead Health Precinct brings together academic institutions, healthcare providers, and industry leaders to drive innovation in research, education, and healthcare delivery. This unique model has facilitated the rapid translation of research into commercial products, improving patient outcomes and driving economic growth.
Challenges Faced by Sydney's Pharma and Med-Tech Sector
Despite the impressive progress, Sydney's pharma and med-tech sectors face significant challenges. Talent attraction and retention remain an ongoing struggle. As the industry grows, the demand for highly skilled professionals is set to outstrip supply, potentially hampering future growth. In addition, navigating the complex regulatory landscape, both domestically and internationally, can prove daunting for companies, particularly start-ups.
Another challenge lies in scaling up. While the city has seen an explosion in the number of start-ups, many face difficulties in transitioning from early-stage development to full-scale commercialisation. Access to capital and global markets remains a hurdle for many aspiring entrepreneurs and innovators.
The Future: Sydney as a Global Pharma and Med-Tech Powerhouse
Despite these challenges, Sydney's pharma and med-tech sectors show no signs of slowing down. The city is well-positioned to become a global powerhouse, thanks to its world-class research institutions, robust infrastructure, and proactive government support. As the industry continues to grow, it is expected to contribute significantly to the Australian economy and reshape the global healthcare landscape.
In the coming years, Sydney's pharma and med-tech sectors will undoubtedly play a crucial role in addressing some of the world's most pressing healthcare challenges. With its innovative spirit, collaborative ecosystem, and unwavering commitment to excellence, Sydney is primed to be at the forefront of developing transformative therapies, medical devices, and diagnostic tools that will ultimately improve the lives of millions worldwide.
The increased convergence of sectors such as artificial intelligence, big data, and biotechnology is poised to drive further innovation in Sydney's pharma and med-tech landscape. This intersection of technologies will facilitate the development of personalised medicine, telehealth solutions, and advanced diagnostic capabilities, revolutionising the way we approach healthcare.
In addition to technological advancements, Sydney's pharma and med-tech sectors are also playing a vital role in addressing global health inequities. The city's research institutions and companies are increasingly focusing on diseases that disproportionately affect low-income and disadvantaged communities, working towards a more equitable healthcare future.
To realise its full potential, Sydney's pharma and med-tech sectors must continue to foster a culture of collaboration, attract and retain top talent, and overcome the challenges posed by regulatory barriers and scaling up. By doing so, the city will cement its position as a global leader in healthcare innovation and contribute to creating a healthier, more prosperous world.
As a Sydney photographer with experience in the medical and healthcare photography, having worked with both ResMed and AstraZeneca, I've seen firsthand the growth of Sydney's pharma and med-tech ecosystem.

Sydney's booming pharma and med-tech ecosystem has not gone unnoticed by global industry giants. AstraZeneca, a leading multinational pharmaceutical company, has established a significant manufacturing presence in the city, producing vital medicines for the Asia-Pacific region. This investment has not only created job opportunities but has also bolstered Sydney's reputation as a key player in the global pharmaceutical landscape.

Similarly, ResMed, a world-renowned medical device company specialising in sleep and respiratory care, has chosen Sydney as its global headquarters. With a strong manufacturing base and extensive R&D facilities in the city, ResMed has been an integral part of Sydney's med-tech success story, further highlighting the city's capacity to attract and sustain international industry leaders.
In conclusion, Sydney's burgeoning pharmaceutical and med-tech sectors are a testament to the power of innovation, collaboration, and determination. As the city continues to nurture its thriving ecosystem, Sydney is not only poised to leave an indelible mark on the global healthcare industry but also to serve as an inspiration for other cities and regions to follow suit. In the words of the ancient Greek philosopher Heraclitus, "Big results require big ambitions" – and Sydney has demonstrated time and time again that it is not one to shy away from dreaming big.
About the author
Gavin Jowitt is an accomplished corporate communications and branding professional with over 30 years of experience as a creative director and photographer. Awarded Australian Commercial Photographer of the Year in 2019, Gavin has built a reputation for delivering high-quality photography that enhances stakeholder communication. Gavin works with a wide array of public and private sector clients, guiding them in creating versatile photography libraries while offering extensive corporate, industrial, and commercial photography services throughout Australia.