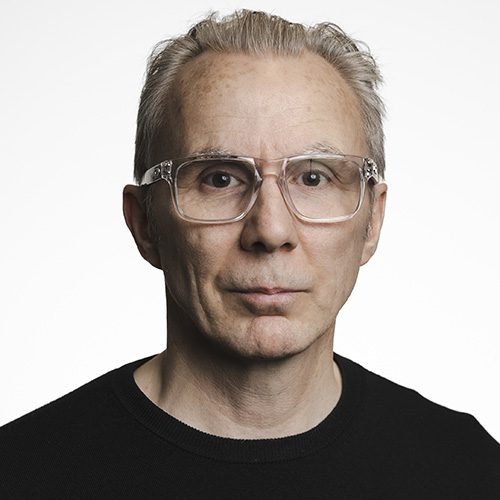 Shooting The Breeze is a photography blog by Gavin Jowitt, an award-winning Sydney-based photographer, offering valuable articles and advice on corporate, industrial, and architectural photography; life and photography in Sydney; and running a successful photography business.
Angles on the action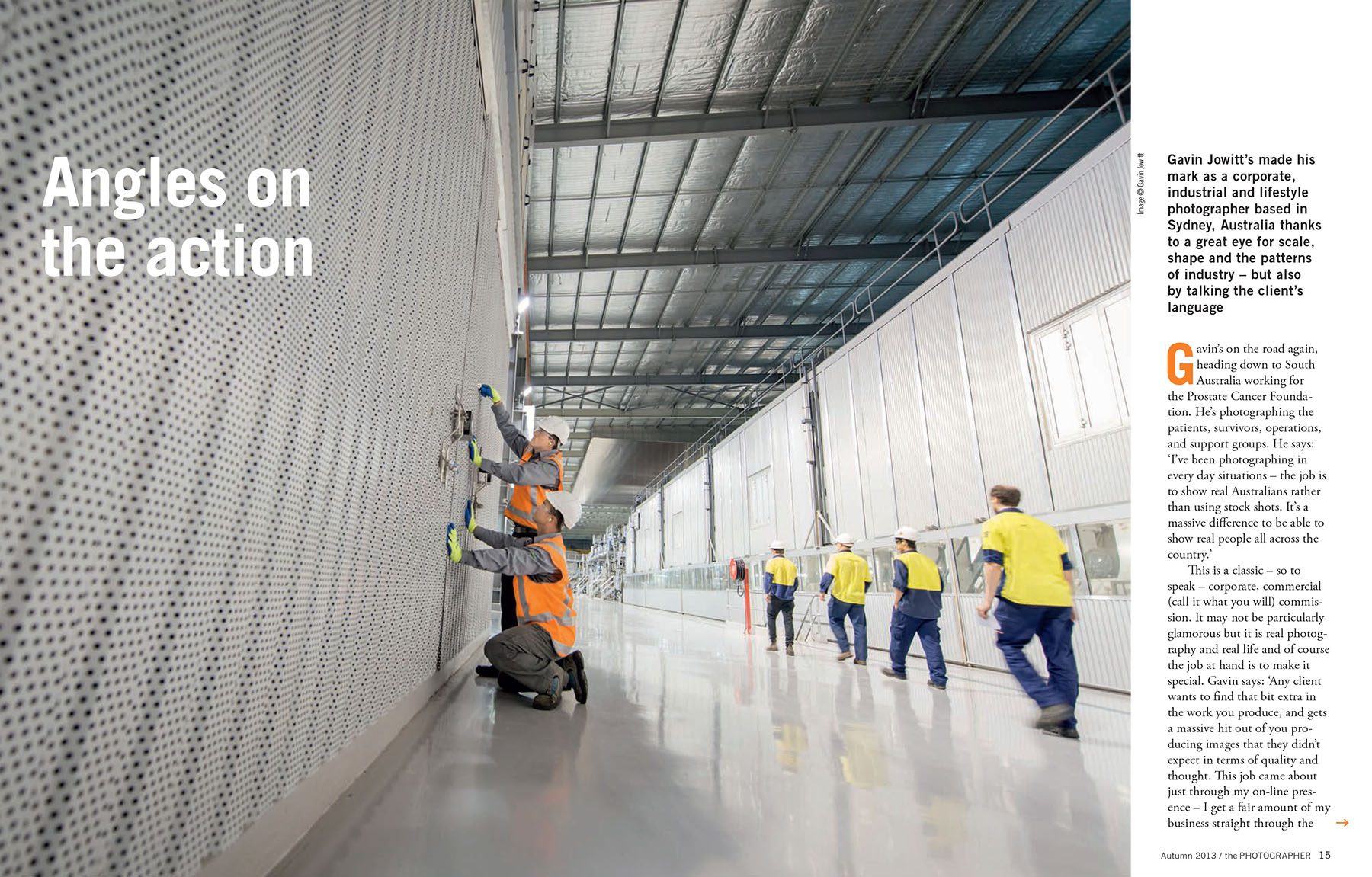 British Institute of Professional Photography has published an interview with me.
---
Gavin Jowitt's made his mark as a corporate, industrial and lifestyle photographer based in Sydney, Australia thanks to a great eye for scale, shape and the patterns of industry – but also by talking the client's language.
Gavin's on the road again, heading down to South Australia working for the Prostate Cancer Foundation. He's photographing the patients, survivors, operations, and support groups. He says: 'I've been photographing in everyday situations – the job is to show real Australians rather than using stock shots. It's a massive difference to be able to show real people all across the country.'
This is a classic – so to speak – corporate, commercial (call it what you will) commission. It may not be particularly glamorous but it is real photography and real life and of course the job at hand is to make it special. Gavin says: 'Any client wants to find that bit extra in the work you produce, and gets a massive hit out of you pro- ducing images that they didn't expect in terms of quality and thought. This job came about just through my online presence – I get a fair amount of my business straight through the website. I'd say my background has had an impact on how I now get hold of and retain new clients and business.'
Gavin grew up in Sussex in the UK and has had a keen interest in photography since childhood. At secondary school he admits he didn't have a clue about careers but discovered a leaflet talking about subjects that included photography… so studied graphic design at Hastings College and Epson School of Art and design as it then was. He explains: 'Throughout college my interest was in photography and I always "engineered" my projects to be photographic solutions. I knew I could have a career as a photographer but from a friend's experience I also knew that I didn't want to be working loads for no money as an assistant.'
This was the 1990s, and there was money to be made as a young designer. Gavin worked for a small design agency in London doing annual reports for Middle Eastern banks, and so was involved in commissioning and art directing photography with the likes of Ben Rice. Then all out of nowhere Gavin went to Australia. 'I'd been working crazy hours and had never done the Europe travelling thing and worried I was getting old before my time… so off I went to Sydney. Still doing design agency work and commissioning a lot of corporate photography
I knew there were big annual report budgets out there – we were sending photographers off around the world on month-long shoots. So next I had my own agency. I'd learnt how photographers worked by being the client and seeing how things were done. It wasn't then my idea to be a full-time photographer but more and more it dawned on me that I didn't want to manage staff and I'd rather do my own thing.'
What this tells us about corporate work is crucial: Gavin had spent a long time talking to financial services and industrial clients about corporate com- munication. He came into photography from the client side, with the inside track on what they like and what they don't. He says: 'I think it gives me a perspective others lack – I know what I liked about working with some guys and what I didn't. Some can be amazingly badly organised. When you're the commissioning agency that can be very stressful and difficult. After all it's the client's money you're spending, have advised on and it's your reputation at stake too. I also understand marketing and communications and can market myself well compared to some other photographers. There's those who are getting better at it but traditionally corporate and advertising photographers have never been particularly good at marketing themselves.'
He might have the insider line of how marketing and communications works but the very significant factor now
is that more and more corporate and commercial clients are commissioning their photography direct – all across the world. Many companies are managing their own content and so they are missing out the agency. The net effect is many photographers are competing for a slice of a diminishing agency-based market. Gavin comments: 'You used to have relationships and be mates with the agency guys. Now it's corporate communication managers who are buying photography. And they're buying to service e-news, web and social media content demands. It's a different kind of relationship that needs to be built with a communications manager than there was with a design agency – they speak a different language.'
The required set of social skills is not saying 'hey design agency dudes, I'm a cool funky photographer. Gavin expands: 'There's an advantage to being mature, a little older, you talk properly about their business and show that you understand their requirements. They want to trust you but you must discuss the work in the right way to build that confidence effectively.'
Gavin's developed the skills to work with business people and to take great pictures of business people too: 'There's a wider skill when it comes to photographing people who are not used to being photographed. I had a client who I was doing bread-and-butter corporate portraits for and they explained that they looked at three different photographers' work and mine stood out. I thought, it's not the kit… you need the ability to help people relax and show a bit of character. It's your skill as a human being. Similarly you need to get together with whoever it is you're photographing – say you're out to do shots of guys felling trees. They all work for a global company but they're just guys swinging chainsaws around. You have to talk and find out what they like and don't like and then they'll want to participate in what you want them to do and you're not just some guy sent out by head office to stick a camera in their faces.'
These are the keys to success right now, but it's an ever-changing market. Gavin ponders the life: 'When I hit my mid-50s and the kids are off my hands I'm thinking we might live in Europe and I might switch to another genre of work to make that happen. I guess there's an Australian attitude where you give it a go whereas the English view might be "I should stick with what I know". Everyone in Australia gets a "Fair Go" and I wouldn't have been able to set up and do my own thing in the same way back in Britain.'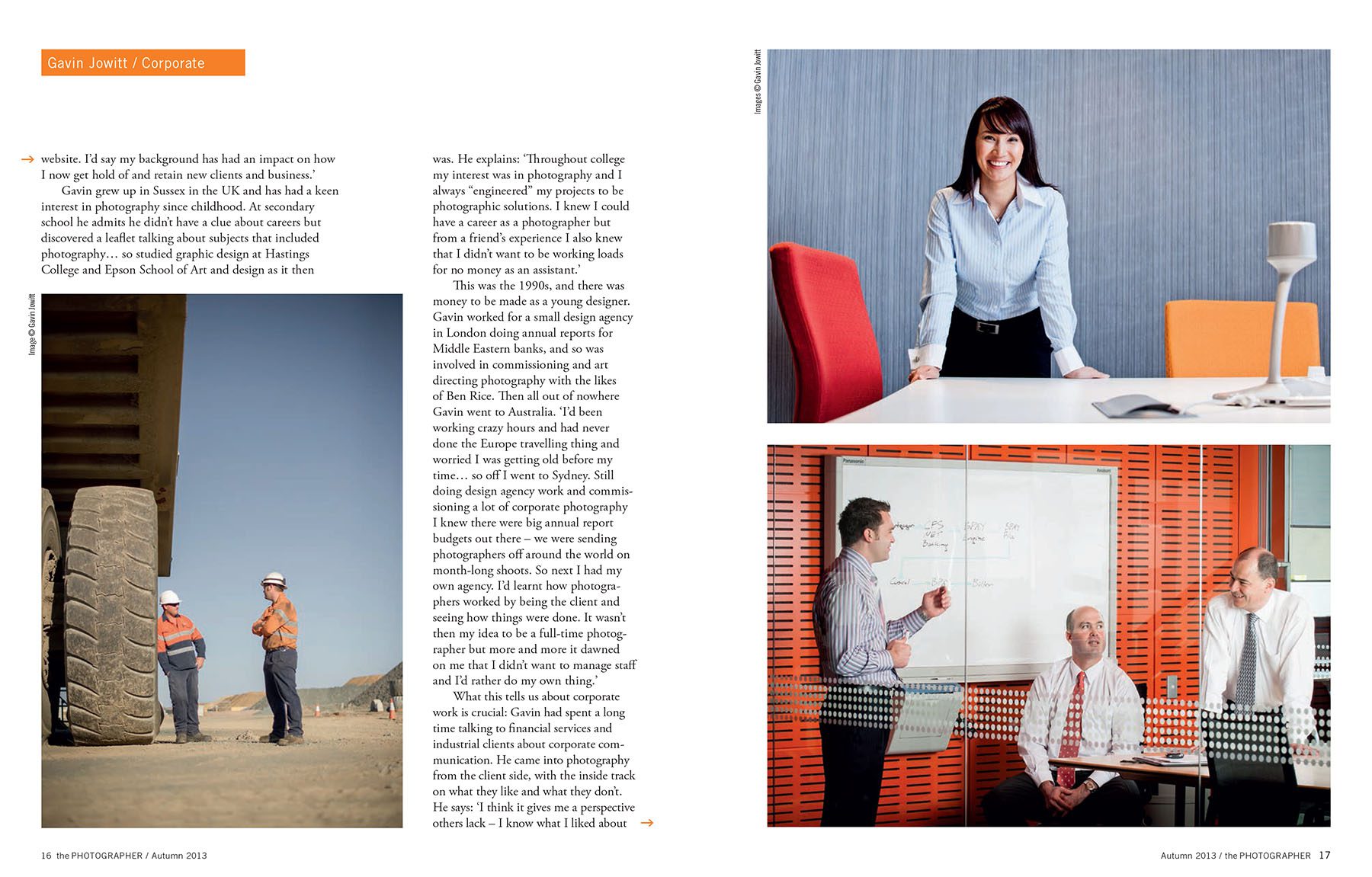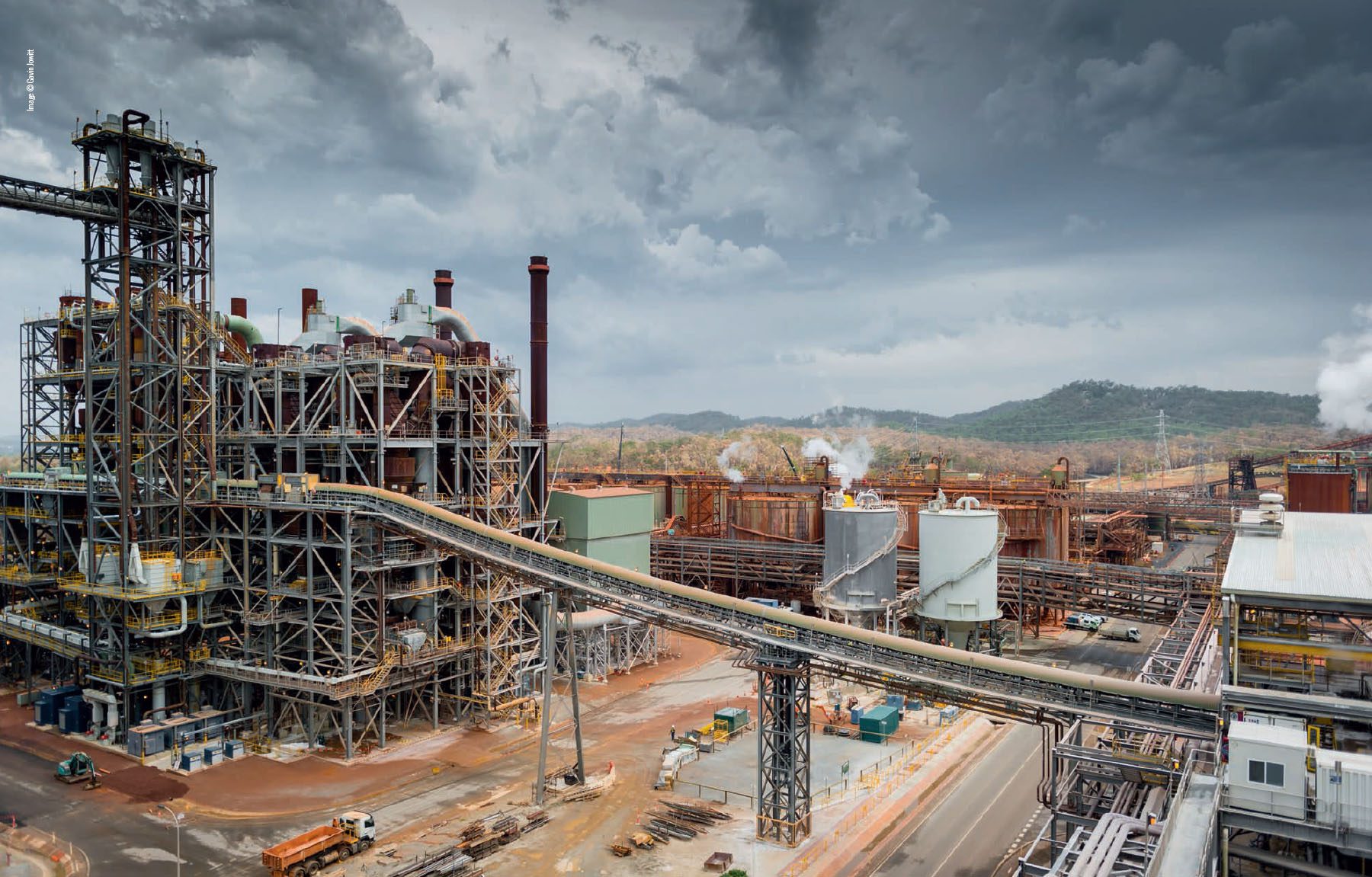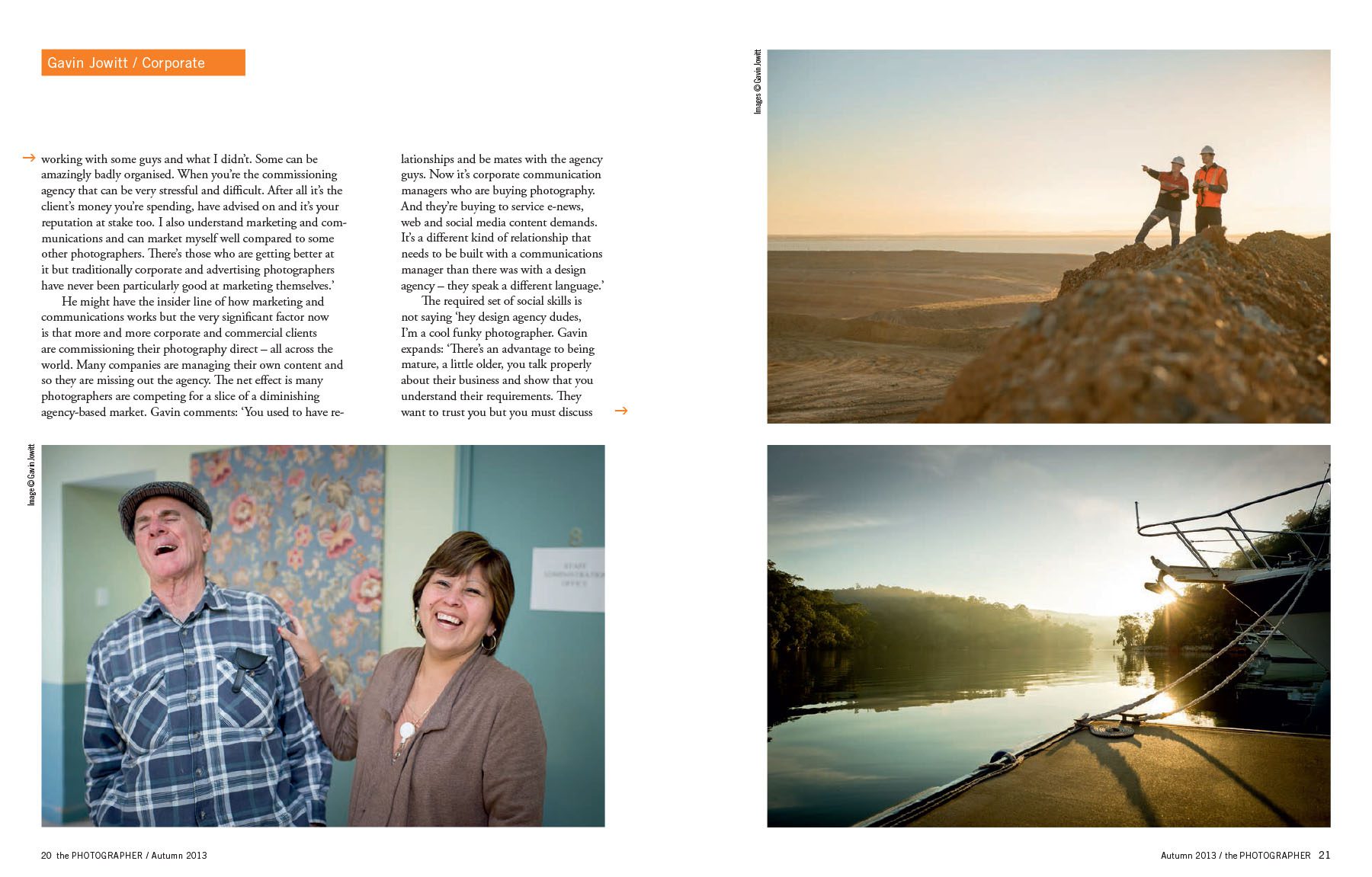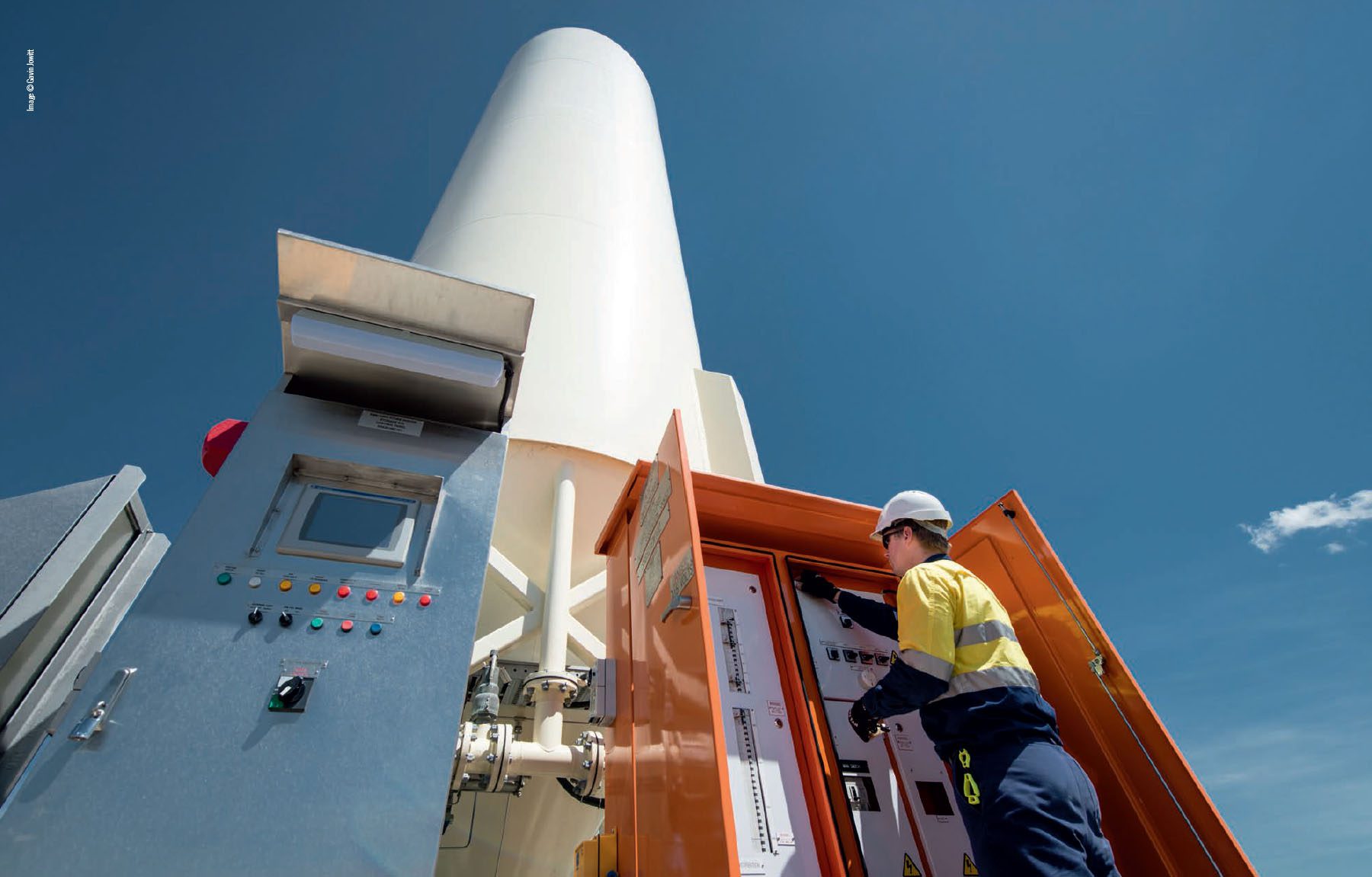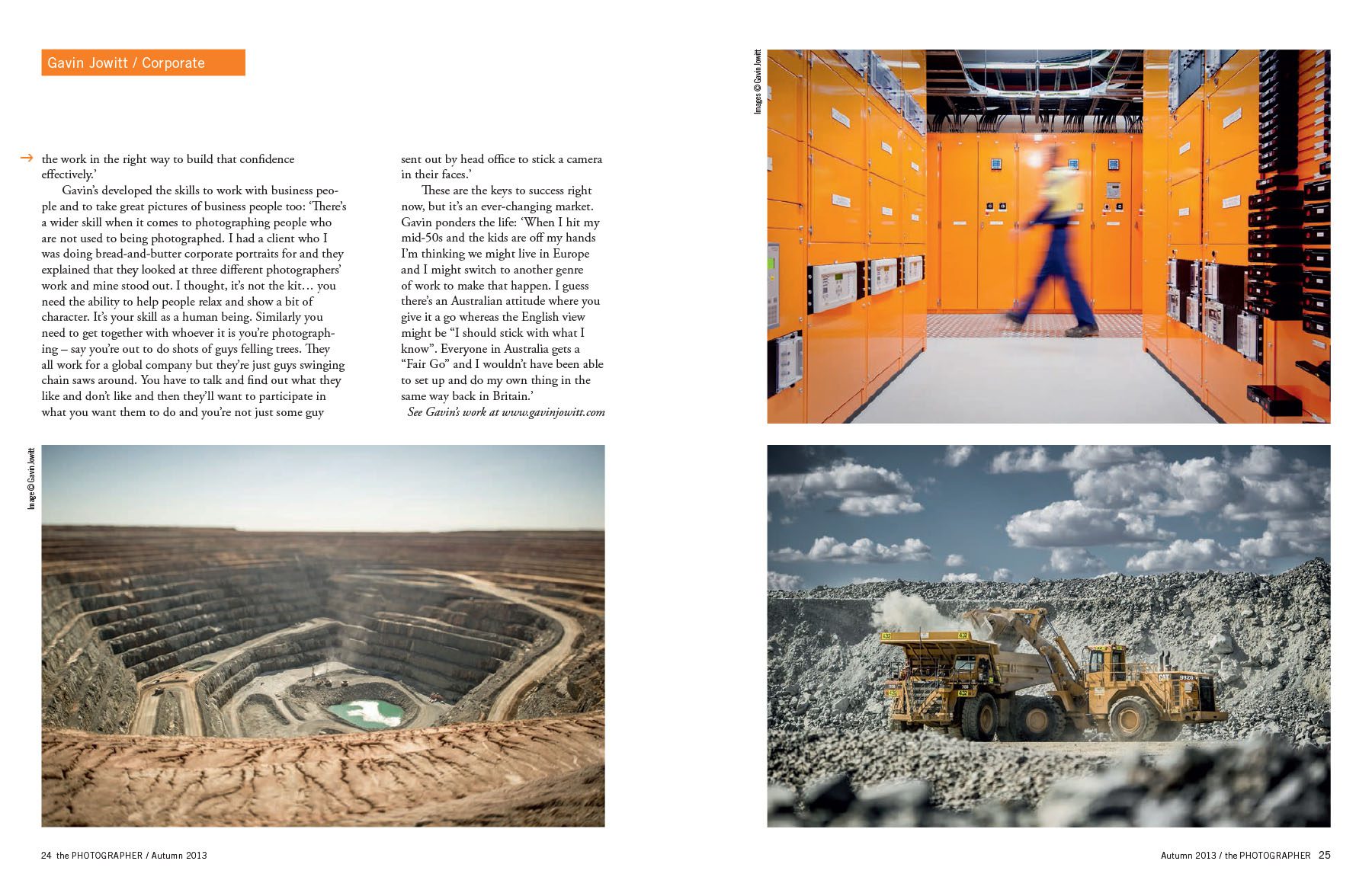 About the author
Gavin Jowitt is an accomplished corporate communications and branding professional with over 30 years of experience as a creative director and photographer. Awarded Australian Commercial Photographer of the Year in 2019, Gavin has built a reputation for delivering high-quality photography that enhances stakeholder communication. Gavin works with a wide array of public and private sector clients, guiding them in creating versatile photography libraries while offering extensive corporate, industrial, and commercial photography services throughout Australia.