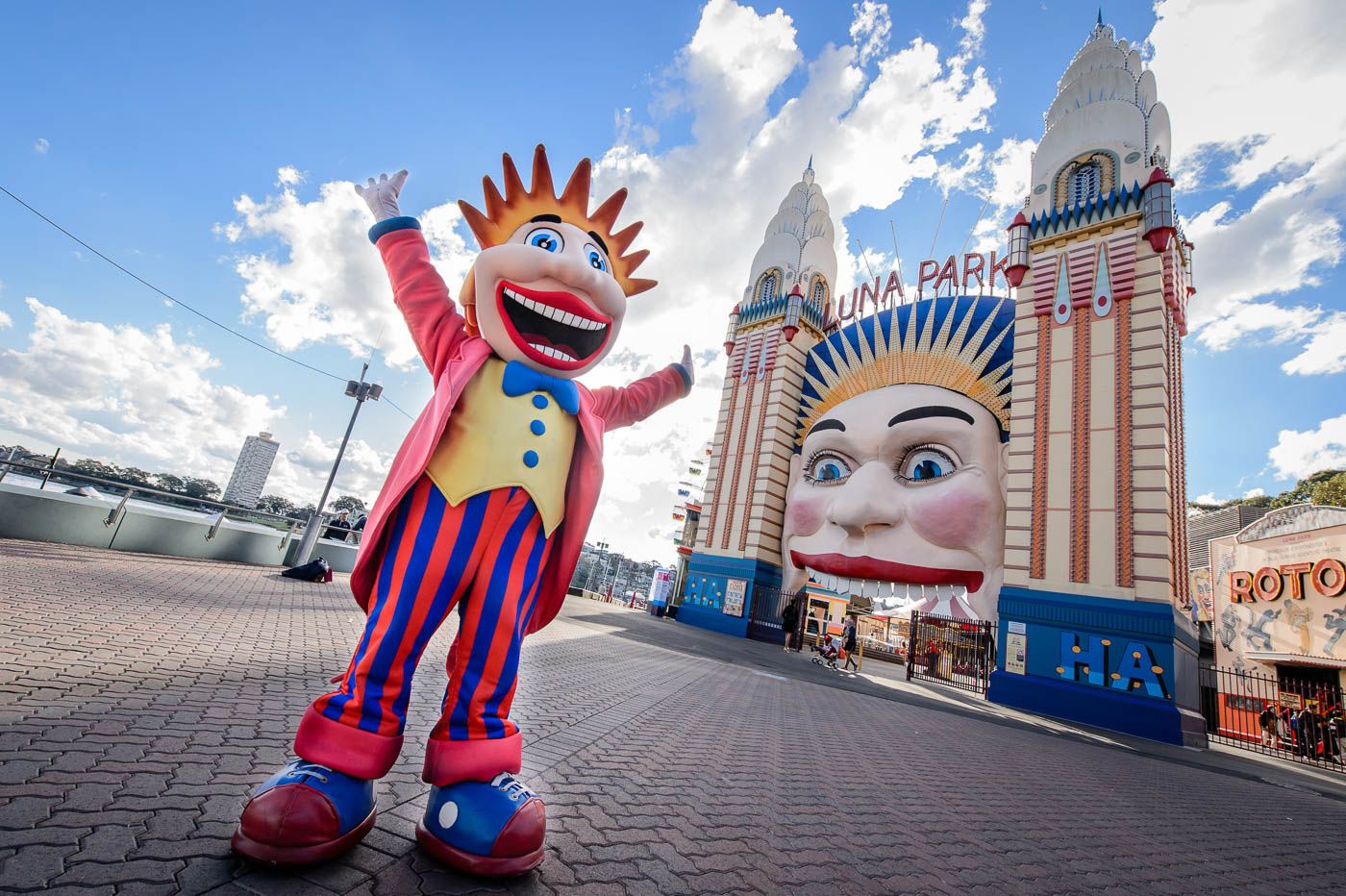 The Sydney Luna Park's Big Top played host to the photography event, Digital Playground.
The Digital Playground took place at Sydney's Luna Park which saw 3 days of photography workshops, exhibits, seminars and the annual judging of the Canon AIPP Australian Professional Photography Awards. It attracted individuals from various branches of the industry, such as portrait, wedding, commercial and corporate photography.
The expo, hosted by the Imaging & Digital Entertainment Association (IDEA), included 6 speakers per day in the 300-seat theatre and a compact exhibition area where the latest still and video imaging technologies were demonstrated.
"The diverse range of imaging equipment within reach of professional photographers today has never before been so extensive," said Robert Gatto, IDEA's Vice President, Professional. "As with all tools, ownership of them does not by itself ensure professional-grade success so it is a welcome initiative to see a broadening out of learning and networking opportunities for what is the world's most powerful visual communications medium – photography. Even the AIPP, has for sometime recognised this, with membership levels that recognise incremental photographic up-skilling, from keen enthusiast to professional categories."
Exhibitors at the event included Nikon, Canon, AsukaBook, Olympus, Cambo, Broncolor, Capture One, Canson Infinity, Des, Datacolor, Eizo, DXO, Elinchrom, Epson, Joby, Induro, L&P, Kayell, Lexar, Lastolite, MeFoto, Lowepro, Momento, Macphun Software, Profoto, Phase One, Sunstudios, Seldex, Tamron and Sunbounce.
The Digital Playground exhibits were free and open to the public, but a "nominal fee" applied to the speaker programme.
Event Details
IDEA joined forces with the Australian Institute of Professional Photographers (AIPP) for the event.
Before the event, Gatto said, "The Digital Playground in conjunction with the APPA's will be Sydney's premier Photography and Imaging event in 2014. The venue is superb and, although smaller than the Digital Show, the exhibit area will be packed with equipment and demonstrations with many special offers from leading imaging brands."
The Digital Playground in conjunction with the 2014 APPA's was stated to reflect the emerging trend for advanced enthusiast photographers to network and learn from full-time professionals. This trend was typified by the establishment of the Clique Photographers Association by Fairfax Media and supported by the Digital Camera Warehouse, Adobe and Canon.
In conclusion to the statement he made before the event, Gatto said, "We look forward to welcoming all comers in September to the Digital Playground and the APPA's. A top-line speaker programme will be announced early in 2014 and entries for the APPA's will be announced by the AIPP sometime in 2014."